Ketubahs
Create the Ketubah of your Dreams!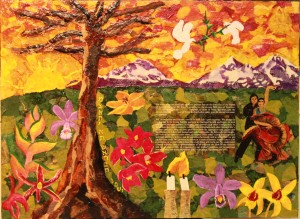 Handmade ketubahs are pieces of art that were made one at a time for marrying couples.
Some pieces are Art Ketubahs, in other words pieces of art, often based upon favorite artists, with ketubah texts as part of the background.
Some pieces are Personal Ketubahs, in other words custom designed around the couples' lives, interests, stories, and significant symbols.
Often handmade ketubahs combine elements from both Art and Personal ketubahs, sometimes with hidden symbols.
Nishima truly enjoys these commissions, which range from $800 to $1700.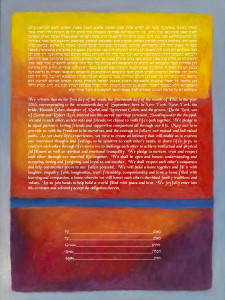 can be purchased on www.ArtKetubah.com,
Nishima's personal Ketubah website.
All sizes and all prices are available.