Ordering Custom Names & Blessing Art
Any WORD, any QUOTE, any NAME, can be placed on any piece of ART.
Process:
2.  Choose Word or Quote or Name (word color will be matched to artwork)
3. Call or email Nishima, 888-843-3323, artketubah@gmail.com, to complete your order
Presentation:  Canvas print mounted on wood frame.  Wood is stained aspen, 1.5″ deep.  Canvas is an archival giclee.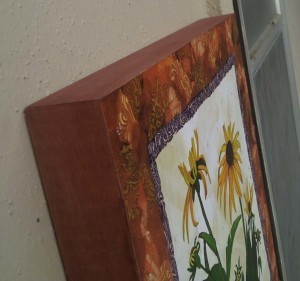 Pricing:
Small:               $50         7″ – 10″ square
Medium:           $85        11″ – 14″ square
Large:               $100      15″ – 18″ square
Non-square sizes vary, with similar prices.  Larger sizes are available.
Words:  2 Options
1.  Raised wood letters (see this page for examples)
2.  Calligraphy letters added to image (see this page for examples)